Make This Mouth Watering Meal Of Bhune Pyaz Ka Gosht, Naan & Pulao For A Weekend Lunch by Archana's Kitchen
We are here again with a mouth watering meal plate which you can make for your special meals on a special occasion. This meal includes Bhune Pyaz Ka Gosht, Chilli Cheese Naan and Peas Pulao. Try this meal and we are sure everyone in your family will absolutely love it. A meal full of flavour and taste, this Bhune Pyaz Ka Gosht will be a winner on your dining table.
Bhune Pyaz Ka Gosht is a delicious Mutton Curry where Mutton is cooked along with an onion paste. To make the onion paste, onions are caramelised and grinded which gives this curry a different taste all together and it tastes heavenly. Along with this Curry, we have served Chilli Cheese Naan, where the Naan is filled with grated cheese. The cheese just melts in your mouth as soon as you take a bite of this Naan. 
We also have a Peas Pulao, which is very easy to make and gets ready in very less time. In this Pulao, Rice is cooked along with Green Peas and Sabut Masalas which gives this Pulao a very beautiful aroma. You can serve sliced onions with this meal or Pudina Pyaz Kachumber Salad.
If you are craving for a delicious Mutton Curry, then this Bhune Pyaz Ka Gosht Recipe is the answer of your hunger! It is a lip smacking mutton curry that will leave you licking your fingers. 

In this recipe, onions are sliced and fried until it turns into a deep brown colour, which makes it the star ingredients of this mutton dish. The succulent pieces of mutton are marinated and slow cooked and then combined with the brown onion gravy base which makes it heavenly.

If you like this recipe, you can also try our other Mutton Recipes such as: 




To serve along with Bhune Pyaaz Ka Gosht, we have served a delicious Chilli Cheese Stuffed Kulcha. It is a simple kulcha stuffed with melt in the mouth cheese. 

The kulcha dough is made by combining all purpose flour and whole wheat flour, flavoured with green chilies and the addition of yeast makes all the difference to the texture of the kulcha. It is stuffed with cheese which makes it even more delicious.

If you like this recipe, you can also try other Kulcha Recipes such as:




Simple to make and delicious to eat, Peas Pulao Recipe tastes great with Bhune Pyaaz Ka Gosht. It is an aromatic rice preparation made with green peas as the star ingredient.

Long grain basmati combined with whole spices like bay leaf, cumin seeds, cardamom, cloves and star anise, tempered in ghee and cooked along with fresh green peas. It also gets ready in no time and tastes good with most of the Indian curries.

Try our other Rice Recipes, that you can make for your everyday meals: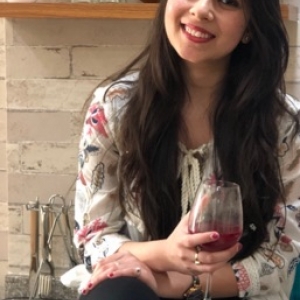 Malvika Hada is a writer, fashion lover, a big time foodie, travel freak and loves to cook. With a post graduation degree in media and entertainment, Malvika also has a keen interest in filmmaking. Watching her father's achievements in writing, she developed her passion in the same and decided to make a career in it. If she is not writing about food and fashion, she can be found watching sitcoms at home, hanging out with friends or trying out something new to cook at home.