17 Delectable Collection Of Sweet & Savoury Pies To Make For Dinner Parties by Archana's Kitchen
Pie essentially is a baked dish where a pastry dough is flattened out and pressed against a pie pan, filled with veggies or fruits depending on whether it is sweet or savoury. Finishing the top with a classic lattice or just a layer of the pie crust is what makes it unique calling it a 'Pie'
There are three main varieties of pies.
1. Top Crust Pie, where the filling is set in a baking dish and the top is covered with pastry dough. The pastry dough can be in the form of lattice or even a sheet of dough with slits to allow even cooking. A classic example of this, is the Shepherds Pie.
2. Single Crust Pie, also known as the filled pie, where the dish either has the pastry dough at the bottom, which is below the filling or above the filling, making it the top crusty. A classic example of this is the Pecan Pie.
3. Two Crust Pie, is one such pie where the filling is completely enclosed in a pastry shell. Pie crust at the bottom as well as on the top. A classic example of this one is the Apple Pie.
Although, like we all know, pies are baked, there's also a variety of sweet pies that make the no-bake pies. Dessert pies like banoffee pie and key lime pie are the ones that require no baking.
Other variants of pies are pot pies that resemble the shape of a cupcake, where an entire case of pie dough holds the filling, after the pie is shaped it is then baked. Other popular ones include hand pies that often resemble an Italian ravioli or the Indian gujiya.
A list of popular pies include the apple pie, pecan pie, key lime pie, banoffee pie, pumpkin pie and the savoury ones like shepherd's pie and meat pie. Although pie dough is available in gourmet supermarkets, there's really nothing like a home made one. Here's How To Make All Purpose Pie Crust Recipe
So go out there and try these delicious pie during the upcoming holiday season or absolutely at any time of the year.
I. Sweet Pies
II. Savoury Pies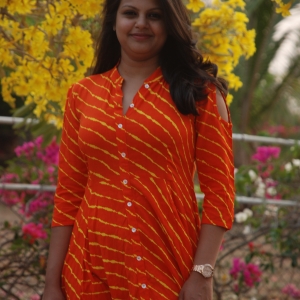 Sneha Chhabria is a true blue foodie and food entrepreneur from her very young days. She started her tryst with food when she made a business of selling incredibly popular cupcakes to her college friends. Moving on to becoming a Montessori teacher, she finally gave in to her culinary passion and got a Diploma in Patisserie from Lavonne Academy and has further gained experience as a pastry chef in a five star kitchen. Food is truly always on her mind, from exploring different cuisines, to discovering flavour profiles and various combinations. She's always itching to discover and try out new recipes, be it savoury or sweet, from all kinds of local produce. In her free time, she can be found in a kitchen, always experimenting, always perfecting.