Aloo Gajar Matar Sabzi, Cabbage Carrot Paratha, Cucumber Raita And Rajma Salad by Archana's Kitchen
We often struggle to make something easy and healthy everyday, with limited number of everyday vegetables. Therefore we bring you some innovative and healthy recipes from different cuisines that can be part of your everyday meals. Here, we have a Portion Control Meal Plate which has some easy to make recipes such as Gajar Aloo Matar Sabzi, Cabbage Carrot Paratha And Chatpata Rajma Salad. This meal is very healthy and full of nutrition. 
Gajar Aloo Matar Sabzi is an easy Gravy recipe that is full of nutritions. Potato and Matar are those two ingredients which are enjoyed by kids and therefore it is a great way to include carrot also in the curry. While the Carrot and Potato gives it a nice crunch, Matar adds that soft touch to the curry. 
Along with Carrot Aloo Paneer Curry, we have served Cabbage Carrot Paratha And Chatpata Rajma Salad. This Paratha is a great way to include vegetables in your kids diet. You can also add vegetables of your choice to make this Paratha. Rajma Salad gives your kid the protein they require in their everyday diet. We have also included a Cucumber Raita, where grated cucumber is mixed with curd and is flavoured with everyday spices, making it a great Summer side recipe.
So what are you waiting for, make this Portion Control Meal Plate for your next meal and let us know how you liked it?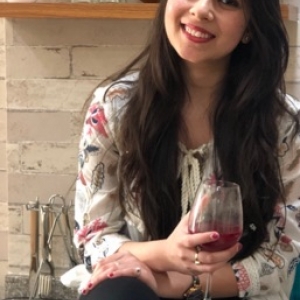 Malvika Hada is a writer, fashion lover, a big time foodie, travel freak and loves to cook. With a post graduation degree in media and entertainment, Malvika also has a keen interest in filmmaking. Watching her father's achievements in writing, she developed her passion in the same and decided to make a career in it. If she is not writing about food and fashion, she can be found watching sitcoms at home, hanging out with friends or trying out something new to cook at home.